Sorry we are behind with updates because of a family emergency. Many emails from Summit in the last few days. I will post them all now.
Subject: BREAKING DAWN - PART 1 Red Carpet Premiere Camping - Rules & Regulations
Date: Monday, October 17, 2011, 9:02 PM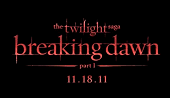 TWILIGHT Fans are allowed to begin lining up for camping in Tent City at NOKIA PLAZA L.A. LIVE at 6:00am PT on Thursday, November 10, 2011. No fans are allowed to line-up prior to that time. The location and start of the official fan camp line will be set by Summit Event Security and all other non-official lines will not be recognized.
For the Official Press Release go
HERE